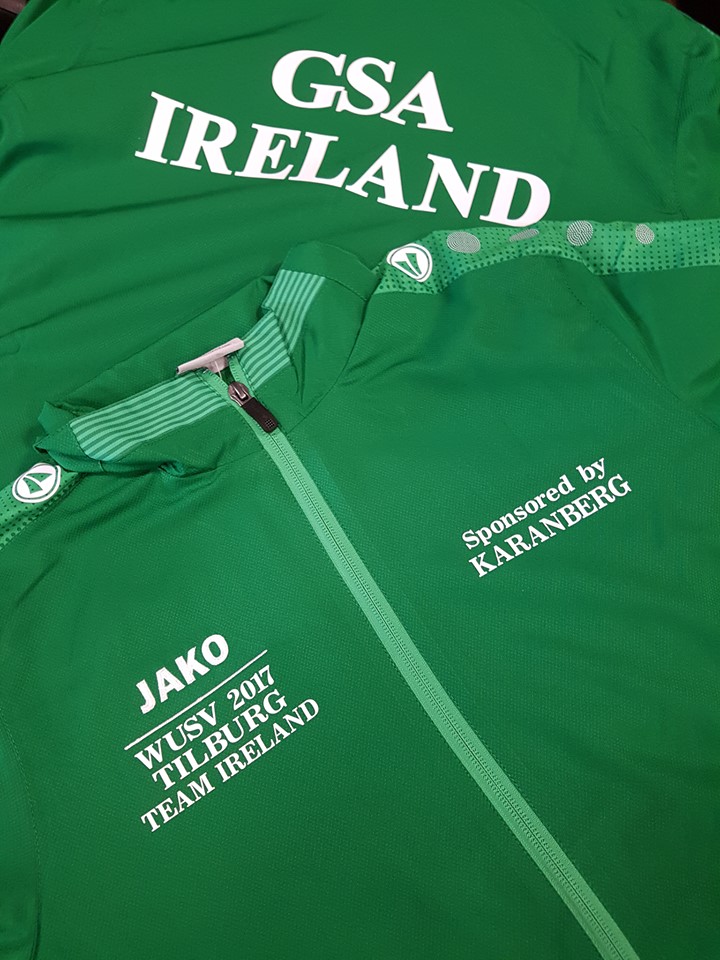 WUSV Team Ireland 2017 – thanks to supporters and sponsors
Final preparations are being made as Team Ireland gets ready to travel to the Netherlands for the WUSV IPO World Championships 2017!
Tracksuits were sourced by Gorana Leahy, supplied by Jako Team Sport (Sligo) and kindly sponsored once again by Karanberg Ireland – thank you all!
An Janssens of Dogcreations in Belgium has also kindly supplied beautiful handmade collars and leads for the whole team.
A big thanks also goes to Gerard and Joan Flynn and Brian Reidy and for sourcing the training venues so far – at Gormanstown courtesy of Paul Conroy, the Iveagh Grounds, courtesy of Eddie Tyrrell and Bluebell United AFC, courtesy of Andy McNulty.
Don't forget to keep an eye on this page for further updates, see below for the links to our supporters.